Low Fat Apple Banana Raisin Bread
CoffeeB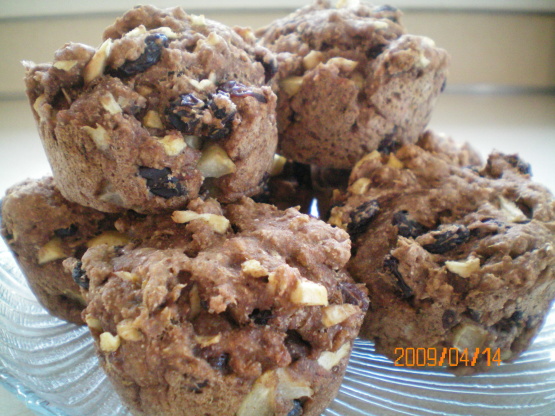 This is a delicious low fat version of my mom's recipe. It yields 2 loaves. I'm a very busy person with small children and lots of pets, so I will offer my time saving hints; with a large spoon, mix the wet ingredients in a large bowl then sift the dry ingredients right over the top and stir slowly until combined. I also always have some sort of flavored applesauce snack pack on hand and that is what I use. It could be mixed berry flavor or apple cinnamon, even grape! They all work well and I use 2 snack cups.

I was looking for a recipe to use overripe bananas and came across this one. Low fat also! Easy to make and my family loved it. I used only l cup of brown sugar. This is definitely a keeper.
Preheat oven to 350 degrees.
Spray 2 loaf pans with non-stick spray and set aside.
Mix applesauce, egg whites, vanilla, brown sugar and mashed banana in a large bowl.
Sift dry ingredients over the top and stir to combine.
Add raisins and mix well.
Add chopped apples and sliced bananas and mix well.
Place in 2 loaf pans and bake at 350 degrees for 40-50 minutes.