dakotah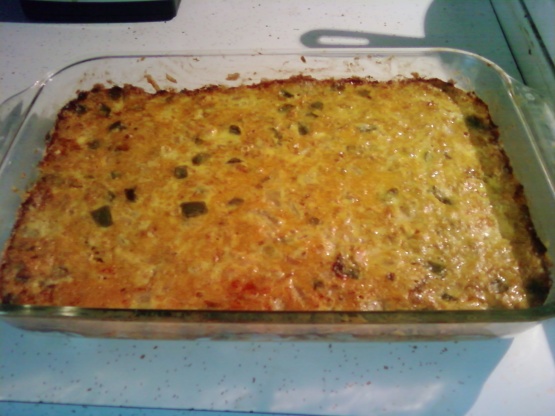 Equal amount of salmon may be substituted for the tuna. These are handy for lunches and breakfasts also!

This recipe was a good start but I had to add mayo in order to acheive a moist muffin. I added 1/4 cup mayo to the mixture and it turned out perfect and creamy.
2

(6 ounce) cans tuna, drained well

2

eggs
1⁄4 cup celery, chopped fine

2

tablespoons onions, chopped fine
1⁄4 cup green pepper, minced

2

ounces cheddar cheese, shredded
salt and pepper, to taste
Old Bay Seasoning, to taste (a pinch)
Mix all ingredients and spoon into 6 well-greased muffin cups.
Bake at 350ºF for 30 minutes until puffed, set and lightly browned around the edges.