Low Carb Sweet and Sour Chicken
Prep 10 mins
Cook 30 mins

The secret to this wonderful recipe is the orange soda! Serve with sauteed chinese vegetables or steamed bok choy. Pork may be substituted for the chicken.
Directions
Brown chicken and onions in a non-stick pan sprayed with cooking spray.
When chicken is brown, add the remaining ingredients.
Cover and simmer for about 20 minutes until the chicken is tender and thoroughly cooked.
Uncover and reduce liquid until it makes a syrupy sauce.
A little arrowroot powder may be added to thicken the sauce, if desired.
Reviews
Most Helpful
I added a little cornstarch to get the sauce to thicken, but overall, this was great! The husband loved it.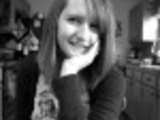 I made this tonight, and my mother and I both think next time we would cut back the cayenne. I think we'll also add some green bell peppers next time! Excellent flavor, even though it ended up a little hot for us. We didn't have any issues with the sauce thickening, let it sit on the stove top about 30 or 40 minutes and it thickened up really well.
Made this tonight. I wish the thickener had been mentioned in the ingredient list, I got tired of waiting and threw it over some shirataki noodles. Came out like a soup. Decent flavor, but a little too zesty for my tastes. I'm going to try a little less cayenne and substitute some bell pepper chunks for some of the onion next time.