Prep 10 mins
Cook 45 mins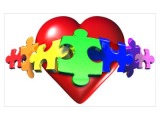 Here is a Sloppy Joe recipe that I changed to make it Low Carb for us Low Carbers. It is very good. It tastes just as good as regular Sloppy Joes. 20 (grams) carbs for the whole batch!
Directions
Brown ground beef and onions.
Drain.
Add remaining ingredients.
Simmer for about 45 minutes or until sauce thickens.
Stir frequently.
Reviews
Most Helpful
LOVED IT! LOVED IT! LOVED IT! Tasted as good or better than "Manwich" sauce that I'm used to. My husband loved it too. I had it on low-cal bread and it was wonderful. I halved the recipe so I didn't have enough liquid to cook for the add'l time, so I just adjusted the timing a bit. Thanks for sharing!

This was good, but too sweet for my tastes. DH liked it though. I added a small zuchinni, chopped up, and used ketchup instead of tomato paste.