Low Carb Shrimp Salad with Aioli Mayonnaise
jrusk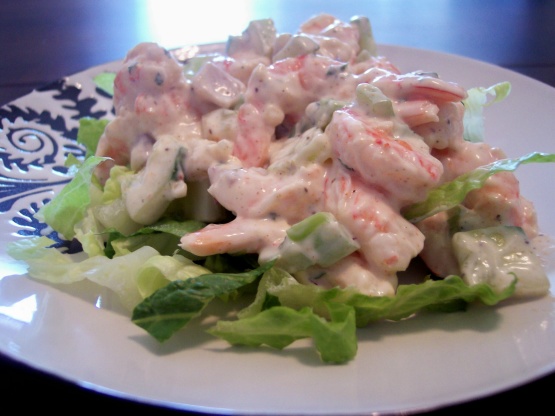 excellent!! never made aioli before but I think this made it-also cukes and pepper where a nice touch=left the tomatoe out...this was really good. I've made it twice so far and its staying in the summer rotation!
Steam or boil shrimp until pink and then plunge into ice water to stop additional cooking.
For Aioli Mayo, mix together: sourcream, mayonnaise, garlic, parsley and lemon juice.
In a medium bowl, toss shrimp and veggies together.
Add enough of the Aioli to hold the shrimp salad together.
Add seasoned salt to taste.
(Optional: Add Old Bay Seasoning) Chill and serve.