3 Reviews
Most Helpful
Newest
Highest Rating
This was delicious, but I thought it was too much cream for one drink and it watered down the pumpkin pie flavor. I used a homemade pumpkin pie spice blend (from this site) since I don't usually stock pumpkin pie spice, and that worked out well. I don't usually put sugar in my coffee, but I found that sugar really is necessary in this drink in order to get the right pumpkin pie flavor. Thank you, AnnieGirl. Made for Fall 2012 Pick-A-Chef.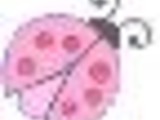 Delicious! Better than Starbucks, IMHO :) (and cheaper!) Thanks for posting. Made for Fall 2012 PAC game.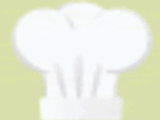 This is a delicious drink. The spice created kind of a grainy texture. I made this a few times to try to get rid of the grainy texture, and I found adding the pumpkin pie spice to the blending process helped a little bit. Made with Heavenly Pumpkin Pie Spice. Thanks AnnieGirl for a great recipe. Made for New Kids on the Block tag game.

Low Carb Pumpkin Spice Latte