bktom2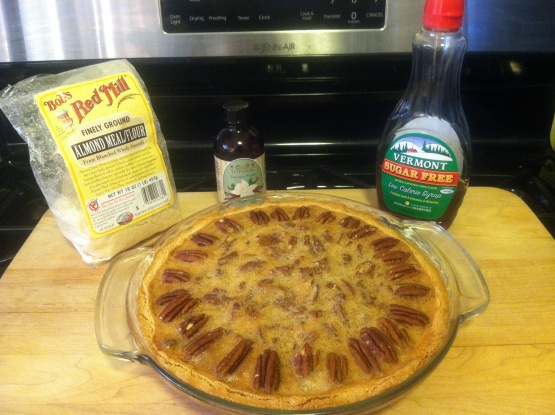 A simple solution to holiday cravings!

Simply one the of the best low-carb desserts I've ever made, and so easy! I modified it by putting the crust in the freezer for 10 minutes, then cooking it empty for 10 min at 400 before filling, and used 2 cups pecans instead of 1.5 cups... Not at all liquidy, and crust was nice and firm...
For the crust, mix together the ingredients, press into an 8" or 9" pie plate and refrigerate.
Beat the eggs with the Splenda.
Add the vanilla, butter and syrup, then add the pecans.
Pour into the crust and bake at 350°F for about 45 minutes.