Low Carb Mock Danish for Breakfast, Atkins Recipe
Delicious easy LOW CARB breakfast danish or dessert! Taste just like a cheese danish! 1-3 carbs
Directions
Put 2 oz. ( 1/4 bar) cream cheese in coffee cup and microwave for 30 seconds.
Stir. Add one egg, 1 teaspoon vanilla extract, 1 packet of Splenda sweetener. Mix all vigorously with a spoon or fork until blended. Microwave for 45 seconds until a custard consistency. It will sort of rise. Remove from microwave put a pat of butter on top and sprinkle with cinnamon ( no sugar ) Enjoy!
Most Helpful
I'm not sure it tasted like a danish, but it was a nice change from my usual eggs for breakfast. I made mine with 3 tablespoons egg whites and it microwaved perfectly. I love the cinnamon-sweet cream cheese flavor. Thanks!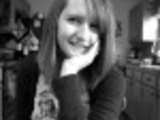 Tried this today for a sweet treat while watching carbs. Really good although it took quite a bit longer to not be wet in the middle. Yummy and I plan to try again with lemon extract. Made exactly as directed except for the omission of the butter.
You can't rate a thing like this in comparison to high carb foods. Of course it's not a sticky sweet flaky dough Danish. What it is, is a very nice low carb dessert that tastes a bit like bread pudding. If you are committed to low carb eating, you'll most likely appreciate this recipe. I made it with Neufchâtel cheese and EZ-sweetz liquid Splenda as both are lower carb than cream cheese and powdered Splenda.