Low Carb Flax Pizza Crust
NELady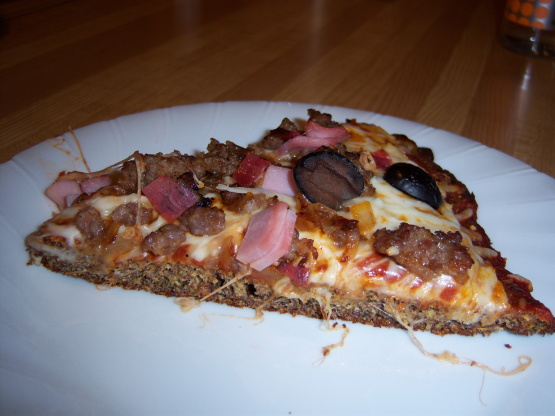 From: http://lowcarbdiets.about.com/od/breads/r/flaxpizza.htm - I have added some different seasoning to the crust to make it more flavorful.
Preheat oven to 425°F.
Mix dry ingredients together.
Add wet ingredients, and mix very well.
Let sit for about 5 minutes to thicken.
Spread on pan (I put it on a silicon mat or greased parchment paper).
Bake for 15-18 minutes until cooked through, then add toppings and cook until they are done.