Low Carb Best-Ever Green Salad
Chill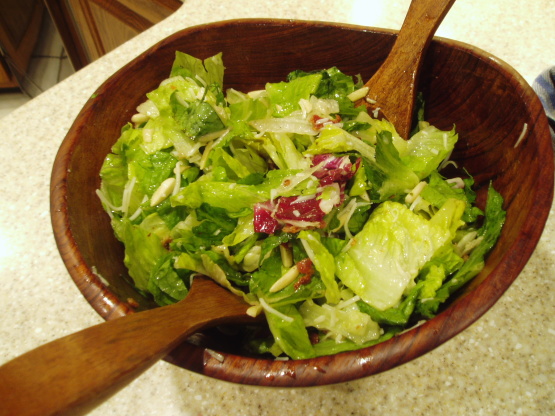 I found this dressing recipe in a junior league cookbook and adjusted it to fit our low carb diet. I always make this for special meals like Easter or Christmas.

I made the dressing and just put on greens. I did cut the Splenda down to 1/2 cup but next time I would cut it down even more as it was still a bit sweet for me. I used canola oil and red wine vinegar. I enjoyed this but also just made the dressing on the side. Will make this again.
Combine oil, Splenda, mustard, onion, garlic salt, pepper and vinegar.
Process until blended.
Combine greens, bacon, cheese and almonds.
Add 1/2 of the dressing; toss to coat.
Add more dressing, if desired.