Low-Carb Bacon and Egg Quiche
katew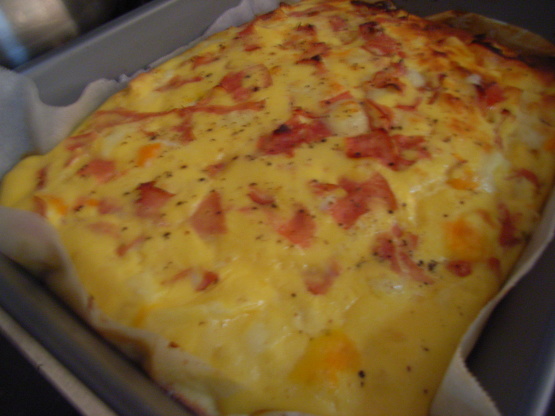 I'm trying to go low-carb, and I found this recipe on Recipegal.com. It's so easy to make and tastes great! We use cheddar as nobody likes swiss cheese but me. It originally calls for a quiche pan, but I just used a 9-inch pie pan with great results! I also sprayed it with non-stick canola cooking spray, instead of the butter as the recipe originally called for.
Preheat oven to 350°F.
Butter or spray quiche or pie pan with non-stick cooking spray.
Beat the eggs with the cream.
Add salt and pepper to taste.
Add the cheese and bacon, mix well.
Pour into the pan.
Bake for 40 minutes or until golden brown.