Low-Calorie Dip for Raw Veggies or Potato Chips
Redsie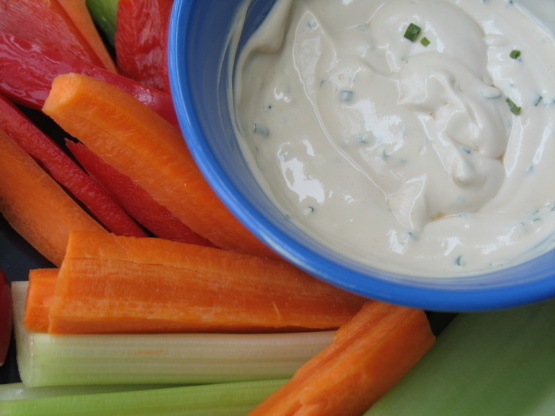 Very good and easy to make. I eat it with carrot sticks, celery sticks, green bell pepper strips, cherry tomatoes and/or cucumber slices. I myself make this with light rather than nonfat Miracle Whip or mayo, because I don't like nonfat, which to my mind tastes quite different--however, if you don't mind the taste of nonfat, go for it!

Nice flavor. Added a little dash of hot sauce and a squeeze of fresh lemon juice. I really like this dip. Doesn't taste low-fat Just plain deelish.
Combine all ingredients until well blended.