PaulaG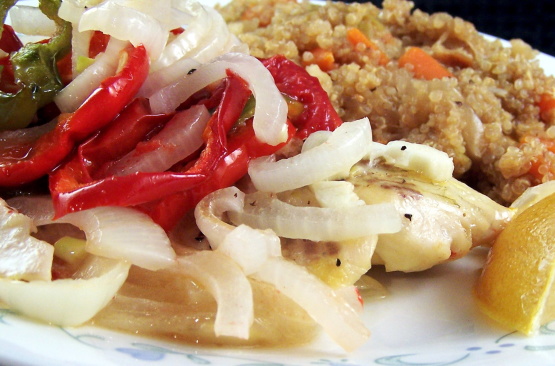 I often make this dish because it's easy, tasty, healthy and low cal! What more can I ask?

Made this with TilapIa, onion and tomato since I don't care for peppers. Very easy to make & the fish was very moist. Next time I will use a little less lemon juice and add more garlic (our personal taste) and perhaps some thinly sliced summer squash.
Place the fish fillets in a casserole dish. Put some salt and lemon-pepper to taste.
Add the garlic, the onion sliced, the peppers sliced and then put the lemon juice and the olive oil.
Cut tomato to slices and place on top to cover the fish in order not to get burn and remain juicy!
Bake at 350F for 30 minutes approx!