alva24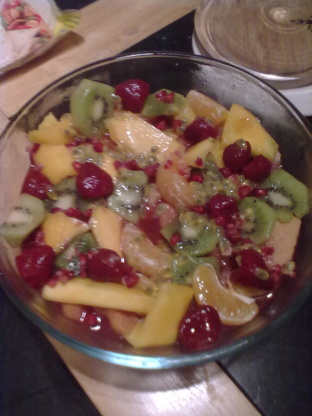 Made this to have something nice and sweet to eat without all the high calories! Easy to make and tastes great!
Layer the end of a triffle bowl with some sponge fingers.
Add the jelly over the top saving half for later.
Leave to set in the freezer for approx 20-30mins.
Take out and layer with fruit.
Layer with the rest of the sponge fingers.
Add the remaining jelly.
Put back into the freezer for a further 20-30mins.
Top with more fruit.
Add the custard.
Leave in the fridge for best results.
NOTE: You can use as much fruit as you like or whichever fruit you like! This is one I liked the best.