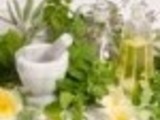 My good friend Lou gave me this recipe. It is really tasty. I recommend it. I cook mine in the slow cooker at Low for 8 hours. It also freezes very well.
Directions
Preheat oven 325*.
Heat oil on skillet and brown beef cubes.
Spoon into a heavy casserole.Add the rest of the ingredients to the casserole and bake at least 2 hours until well done.
Serve with rice or noodles.
The olives are superb in this recipe.
Most Helpful
Very tasty stew. I halved the recipe for 2, and omitted the olives because nephew doesn't like them, otherwise made as written. Good winter stew. Made for I Recommend tag. Thanks for posting.

This is a wonderfully different beef dish! It makes a lot!! I made as directed (including the olives), except that I just simmered the whole thing in my huge skillet on the stove for the 2 hours. The beef was so tender and the sauce was wonderful - a little sweet and packed full of veggies. Served this with fusilli pasta and really enjoyed - thanks for posting!