I've made several variations of this recipe throughout the years. I like to try different herbs and sometimes add some crushed red pepper flakes to change up the flavors a little more and make it more interesting. I found this recipe in the American Heart Association cookbook.
Directions
Cook green beans until tender, about 8-10 minutes; drain.
In a skillet, combine green beans, tomatoes, celery, bell pepper and onion powder.
Cook over medium heat 15 minutes, or until thoroughly heated.
Most Helpful
This was a tasty way to prepare green beans that is very versatile. I did heat about 1 T. of olive oil first, and used a 15 oz. can of diced fire-roasted tomatoes. The green beans were very flavorful, and I can see making many variations of this recipe. Thanks for sharing!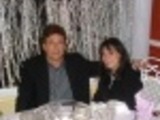 Great way to do green beans! Next time I'll add some chopped onions instead of the onion powder, and sprinkle a little creole seasoning on it. Turned out looking beautiful too. Thanks for sharing!