Louisiana Crawfish Casserole
Aaron B.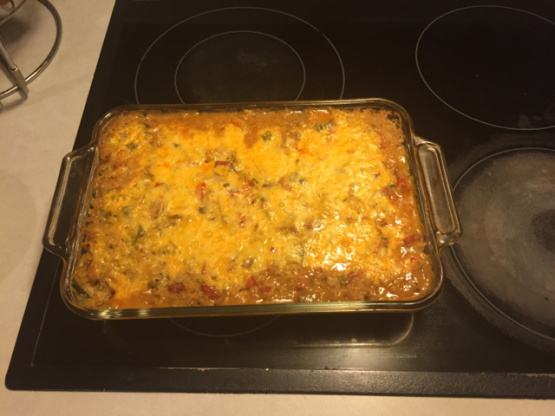 I cut this recipe out of a Baton Rouge newspaper about ten years ago. It's fantastic served with garlic bread.

This casserole was so easy and delicous! I lived in Louisiana for 13 yrs and know my cajun food. If you follow the recipe exactly, the casserole is kind of dry like a jambalaya is. I wanted it more moist and creamier, so I added an extra can of soup, I chose cream of celery, some chicken broth and kicked up the seasoning a bit because it needed it in my opinion, with some Tony Chachere's seasoning.
Mix all ingredients except cheeses and pour into a large greased casserole.
Cover and bake at 350 degrees for 45 minutes.
Uncover and sprinkle cheeses over casserole.
Return to oven and bake for 15 minutes more.