Louie Dressing (For Seafood Salads or Reuben Sandwiches)

One of my favorite memories of going to a restaurant when I was growing up was getting to order a Shrimp Louie or Crab Louie from someplace like the Reuben E. Lee. It wasn't until later in life that I discovered the joy of a well-crafted Reuben sandwich (no relation to the restaurant mentioned earlier), which later in life became one of our highest-rated sandwiches in our deli. This Louie dressing will make either of these better than simple Thousand Island or Russian.
Deli Mayonnaise (Recipe With Tutorial) is best.)">
Directions
In a non-reactive bowl, mix mayo, red chile sauce, sweet chile sauce, seasoned salt, sugar, onion granules, and half the lemon juice.
Chill and allow to rest for 15 minutes. Taste and adjust with salt, pepper, and remaining lemon juice.
Reviews
Most Helpful
Whipped this dressing up in short order. Love the combination of the chili sauces in this dish. Can't wait to use it on a Reuben sandwich. Made for Spring PAC, 2014.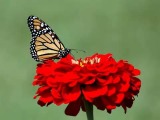 Just the right amount of sweet and zing......perfect!