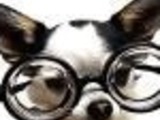 These are lovely little fritters--sort of Chinese beignets--with a very mild flavor. Delicious served with a sweet, spicy dipping sauce.
Directions
Peel, devein and finely chop the shrimp.
Finely chop water chestnuts and scallions.
Mix together the shrimp, water chestnuts, scallions, rice wine, ginger and salt and pepper.
Beat the egg white until stiff.
Fold the egg white and the cornstarch into the shrimp mixture.
Roll into balls the size of walnuts (wet hands will make this easier).
Heat the oil in a wok (if you are using a fryer, heat to 350°F) and fry the balls a few at a time until golden brown, about 2 to 3 minutes.
Drain on a paper towel covered rack and serve immediately.
Reviews
Most Helpful
I wish I could give more than 5 stars - this one deserves 10. Lovely crunchy - tasty - easy to make - this was just phenominal - and will now be a staple on my asian cooking nights. Fantastic little morcels....

These were wonderful appetizers. I cut the recipe in half and it made 10 walnut sized balls. I put them in the refrigerator for two hours before frying them as dinner was extended to a later hour. I was worried they would fall apart, but they held together well and were really easy to make! I don't like water chestnuts, and they did not bother me at all in this recipe! I will make these again for sure! Thanks Kate!

Raves reviews from my family. I did have to add a bit more cornstarch. Great flavor.