Lorilyn's Spaghetti Sauce
Nif_H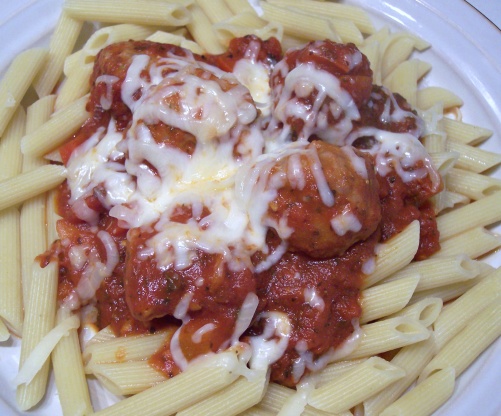 I created this recipe to go with meatballs & spaghetti noodles last night. It turned out very flavorful, not bland, & everyone was really pleased with it. I'd like to remember how to make it again sometime so I am posting it now. I don't pre-cook the onion & green pepper because we like them a bit al dente, but feel free to saute them in a dab of oil before adding the remaining ingredients. I hope you enjoy it too!
Combine all ingredients in dutch oven or large soup pot.
Bring to a low boil, reduce heat, cover & simmer for 35-40 minutes.
Add extra water if necessary to achieve the desired thickness.
I added fully cooked meatballs at the last 5 minutes of simmering & served over cooked spaghetti noodles.