Um Safia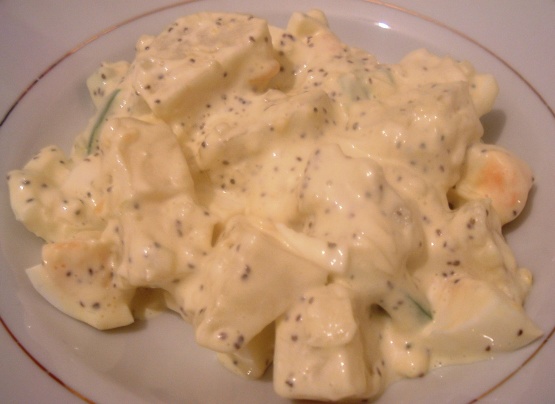 This is the traditional potato salad we serve at our church's Lord's Acre Day dinner.
Peel and dice potatoes, keeping in water so they do not turn brown.
Peel and dice onions.
Boil potatoes until just tender.
Refrigerate onions.
Refrigerate potatoes.
Next day make hard boiled eggs, and dice.
Combine all ingredients, adjusting seasonings to taste.
Refrigerate overnight.
Serve.