Longhorn Steakhouse Wild West Shrimp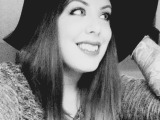 ---from keyingredient.com
Directions
Fry the shrimp in oil in a deep skillet until done.
Drain and pat dry with paper towel.
Place 1 stick of butter in sauce pan add lemon juice and melt together.
Make the prairie dust and mix together and store in container.
Add fried shrimp and some prairie dust and cherry peppers to saucepan.
Simmer on low heat till flavors mix.
Serve with ranch dressing.
Reviews
Most Helpful
Didnt taste anything like longhorns wild west shrimp
OH YEAH!!! Wont need to go to Longhorn anymore!!THANX!!!!!!!!!!! I loved it!