flower7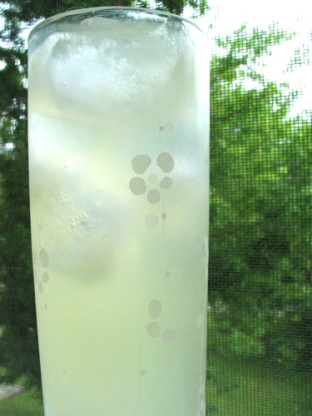 Tastes like... Looks like... but feels better than a lemonade on a summer evening. I came up with this mix when I didn't have all the stuff for a true long island (sour mix and coke). Its my favorite now. Enjoy and let me know what you think.
3⁄4 ounce grey goose vodka
3⁄4 ounce patron tequila
3⁄4 ounce tanqueray gin
3⁄4 ounce bacardi rum
1 1⁄2 ounces patron citronge triple sec
1 1⁄2 ounces lemon juice (bottled is fine)

1

teaspoon sugar
ice
Sprite
(Substitute for your available or favorite spirits).
Fill a cocktail shaker 2/3 full with ice.
Shake up the alcohol, lemon juice, ice, and sugar in a cocktail shaker.
Strain into a tall glass filled with ice.
Top with sprite.
Add lemon twist to garnish if you wish.