Boomette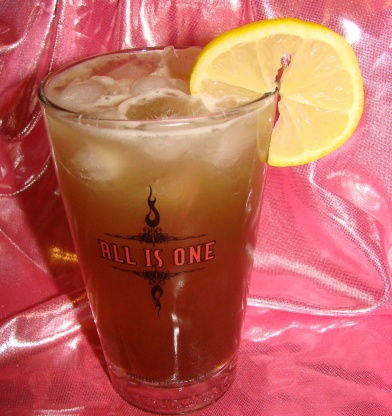 I love Long Island Iced Tea and this one is special cause it has a little bit of white creme de menthe. It adds a great taste. We really loved it. It's from the Bartender's Guide.

Excellent drink. Reminds me of the days when we 1st met, because this was our first drink together. Made for prmr tag.
Shake the vodka, gin, tequila, rum, creme de menthe, lemon juice and sugar syrup vigorously over ice cubes until well frosted.
Strain into a highball glass filled with cracked ice and fill with cola.
Dress with the lime or lemon slice.