Rita1652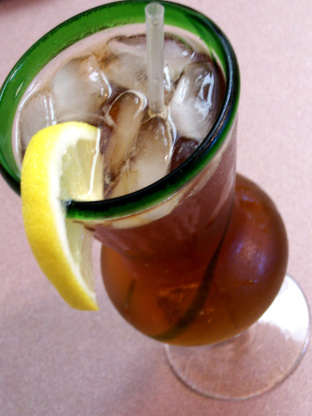 Slightly different to what is on here, just don't drink it like iced tea. 15 mins Cooling time.

My DH made a single serving for me. He basically used equal amounts of vodka, rum, gin, a little less of triple sec in place of Cointreau and used sour mix in place of the lemon, sugar, and water and added the cola to top the glass. Garnished with a lemon slice. Cheers to you Latchy. You will be missed. Rest in Peace!
Place sugar and water in a small saucepan over low heat.
Cook stirring, for 2 minutes or until sugar dissolves.
Increase heat to high and bring to the boil.
Cook without stirring for 3 minutes or until syrup thickens.
Remove from heat and set aside for 15 minutes to cool.
Divide the ice evenly among serving glasses.
Mix vodka, tequila, rum, gin, Contreau, sugar syrup, lemon juice and cola together, pour over the ice.