MeliBug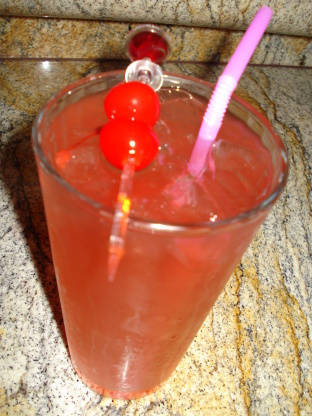 I couldn't find this on Zaar and it's one of my favorites. The bartender at a well known bar gave me the recipe. I wanted something different than a Long Island Ice Tea.... I liked this better! Substituting the coke for cranberry juice is the key, as well as Citron Vodka!

ooooh i love long beaches! this ones really potent V!!! i wasnt able to make the homemade sweet and sour mix cause lemons r gettin expensive! but i followed the recipe exactly and it was great! very very potent! i added more than just a dash of cranberry juice! thanks for bringin one of my bar favorites to the house bar V! :D made for bevy tag!
Mix all ingredients in a tall glass -- in order given. Add Cranberry Juice last and fill with Sweet & Sour Mix.
Sweet and Sour Mix: Dissolve 8 ounce fresh squeezed lemon juice and sugar. Refrigerate.