karenury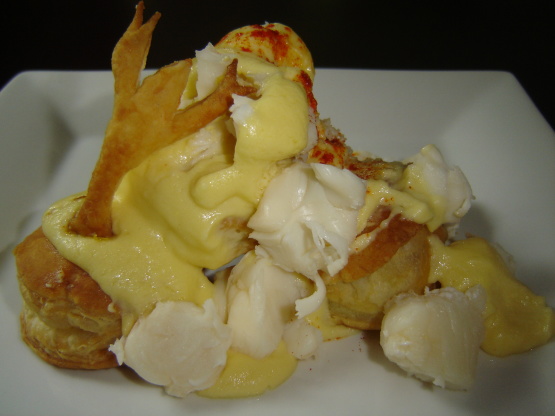 This is such a special dish. Very delicious! We have this in patty shells, or it's also good on rice. I got this from my favorite French cookbook.
Melt butter over low heat.
Add lobster; cook for 3 minutes.
Add seasonings and sherry.
Beat egg yolks; add the cream to yolks; mix well.
Gradually add the egg mixture to the lobster and cook, stirring until thickened.
Make sure you stir while adding the egg mixture!