a quick, hearty lunch with a little zing.
8 pieces Texas toast thick bread or 8 pieces any garlic bread
12 ounces cooked shredded chicken
1⁄4 cup bleu cheese salad dressing
3 tablespoons mayonnaise
1⁄2 cup shredded fresh parmesan cheese
Directions
Cook toast according to package directions, pulling out about 5 mins prior to being fully cooked.
Mix the rest of the ingredients in a small bowl.
Top cooked toast with chicken mixture and return to the oven for about 5mins or until bubbly, being careful not to let the bottoms burn.
Serve with a fruit and voila, a hearty, filling lunch that you can even eat on the go.
Most Helpful
We had this for lunch today and it was very, very good. The only thing I did different was to omit the parmesan cheese and mix some warm roasted garlic into the mayo before spreading it on the toast. Delicious!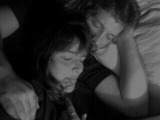 This makes a delicious snack or lunch. I also had some leftover chicken from the night before and this was an excellent way to use it up. My DH loves bleu cheese dressing so I knew he'd love this one and he did. Thanks for sharing!
Yummy lunch today! I had roasted a chicken last night, so this made some great use of leftover chicken. I made my own bleu cheese dressing and made my own whole wheat garlic toast. Thanks for the great recipe!