CandyTX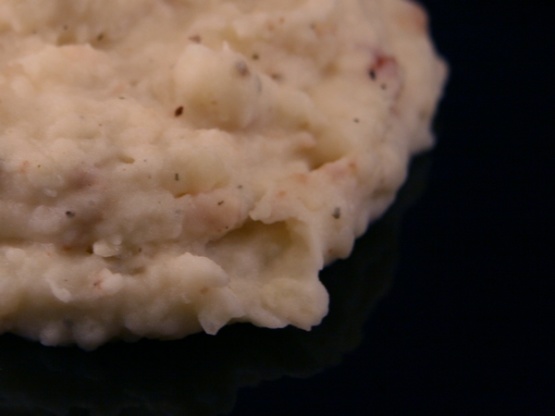 I saw this on talk of the town. I just had to try it. It was delicious.

This was good. I, too, was out of bacon, but I think it would just add to the yummy-ness. I used about half of a 16-oz. tub of dip, probably a little bit more than a cup. I made these ahead by a few hours, mashing them and putting in an 8x8 baking dish, then baking them for about 30 min. Good reviews from our dinner guests. Served with BBQ'd ribs, salad, sauteed mushrooms.
Peel the potatoes.
Dice.
In a large saucepan filled with water, put the potatoes inches.
Bring to a boil.
Reduce the heat to a simmer and cover.
Cook until tender.
Drain the potatoes.
Return to the saucepan and mash potatoes and milk together with a potato masher.
Stir in onion dip, salt, pepper, Parmesan cheese, and bacon.
Serve hot.