Loaded Mashed Potato Cakes #5FIX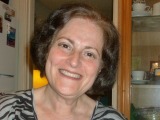 5-Ingredient Fix Contest Entry. Crispy on the outside, smooth and flavorful on the inside, this unusual side dish will wow your family with the flavors of loaded baked potatoes!
Directions
In a large bowl, combine the mashed potatoes, egg, cheese and bacon. Shape mixture into 8 patties. Roll in bread crumbs.
Place on broiler pan. Broil for 10 minutes or until delicately browned.
Reviews
Most Helpful
Love this recipe!!! I'm a potato pancake fanatic!!! Delicious!
These sound so good and easy too. I know my family would enjoy them. nj