Pamela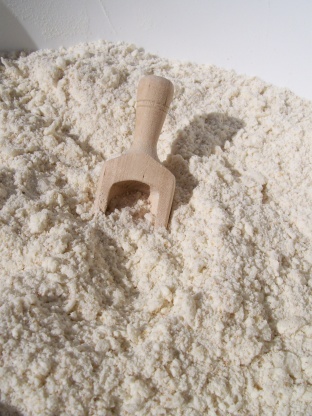 This recipe is from the La Leche League International Cookbook. I always have this in the frige for whipping up fabulous biscuits. Look for recipes to use this mix by searching for "LLL Baking Mix". If your concerned about a milk allergy leave out the milk powder. Recipe may be doubled.

I have made this mix with all unbleached white flour and half white flour/half fresh ground white wheat. There is a noticeable difference in the texture of the two mixes. The whole wheat version produces a more robust biscuit and did not rise as well as the unbleached flour. Of course, once you use it to make biscuits and smear butter and jelly on it, it really doesn't matter which version you make!
Mix dry ingredients.
Cut in oil or butter with fingers to make fine crumbs.
Store in a tightly covered container in refrigerator.