Liz's Morning Glory Muffins
diner524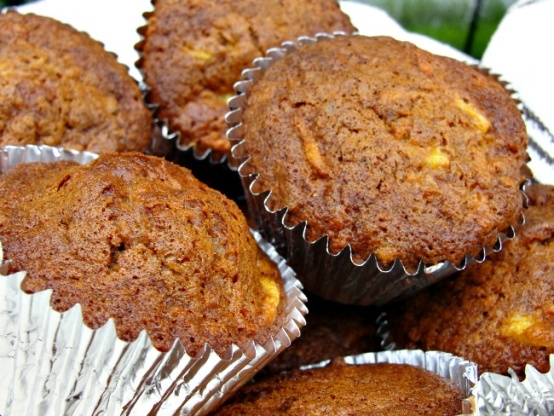 Got this in a recipe exchange - haven't gotten the chance to try it yet as I'm waiting for a shot to make it for the whole fam one glorious morning!

I love Morning Glory Muffins but haven't found a recipe that I thought was spot on until now. These we just super and pretty much guilt free! I read the reviews and made sure to grease my muffin liners - they turned out beautifully. This recipe is a total keeper! Made for Culinary Quest 2014
Combine first 5 ingredients in a mixing bowl, in a seperate bowl, stir together remaining ingredients; add to flour mixture, stirring until just moistened.
Place paper baking cuts in muffin pans. Spoon batter into cups filling 2/3 full.
Bake at 350 for 25 minutes or until golden brown. Remove from pans immediately.