Bergy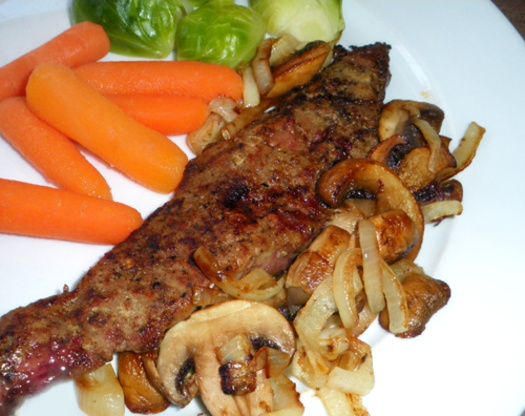 In this recipe liver, mushrooms and onion are cooked in mushroom soup which makes a tasty and easy sauce.

Top Review by Bergy
I didn't add the soup- I would have loved it on the liver but I am cutting back so I apologize for not completely following your recipe. Boomette's photo better shows your recipe. You can rearrange the photos so hers is the default photo. This is such an easy tasty recipe and it is the way I love to do my liver.
Pre-heat oven to 180°C (350°F) or Gas No 4.
Cut the liver into pieces and coat with seasoned flour.
Heat the oil and brown the liver on both sides. Remove with a slotted spoon and place into an ovenproof casserole dish.
Fry the onion and mushrooms in the same pan for about 5 minutes, then stir in any excess flour (from coating the liver) and the soup.
Pour the mixture over the liver and cook for 55 Min's.