Rita1652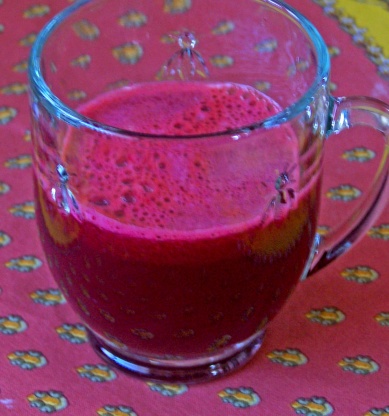 Love your liver- cleanse, detoxify and strengthen it, allowing, in turn for your internal system to perform at optimum levels. The liver is perhaps the most congested of all organs in our body. Try this! This is a good breakfast drink and probably the best liver cleansing tonic. Gotten from Kathlyn Lee.
Wash all vegetables well.
Peel and cut the carrots and beets in chunks. Coarsely chop the celery and cucumber.
Put all vegetables through a juicer.
Drink the juice within a half hour.