Bergy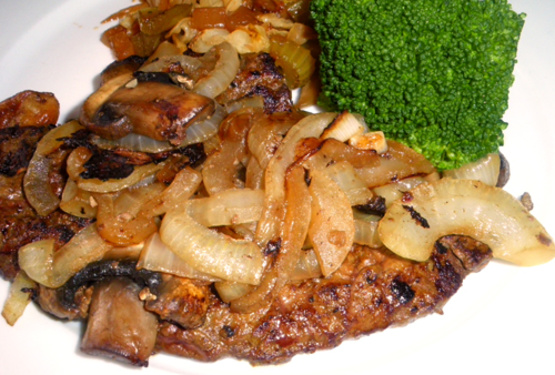 I grew up eating liver cooked this way, although without the onions, because this was the way Mum did it. I love it, and always have. Mum never liked onions, but once I married and left home, I learned to love them, so I just added them to the "recipe" - which by the way until now has never been written down.
Slice and cook the onions in fry pan, using butter. Set aside, and keep warm.
Combine the flour, pepper and salt, mix well.
Coat the liver thoroughly in the flour mixture.
Cook in butter over medium heat, turning once - depending on thickness, about 5 minutes per piece. I always keep them warm in the oven, set on it's lowest heat, until all the liver is cooked.
When all done, reheat the onions in remaining butter.
Serve the onions on top of the liver.