Littlemafia's Thai Spicy Sauce
Deantini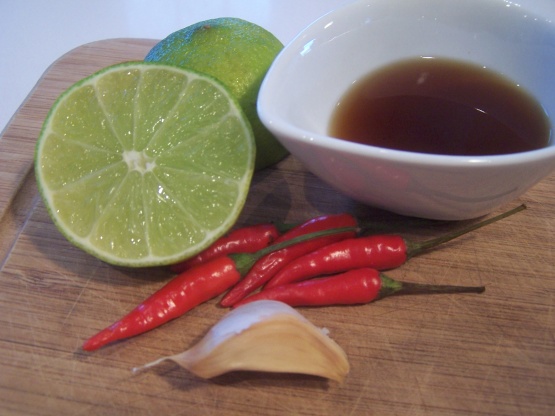 I like it with chicken or even in a noodle soup.

Wooohooo - this is spicy but good stuff. I did not see that the chilies should be de-seeded and kept my seeds in which makes this extra hot. My husband will love me for it, though ;) This will be a great condiment for a number of different dishes, especially because we keep the spiciness low in our dishes because of our kids.
Chop the seedless chilies and garlic, and pound in a mortar.
Add all the other ingredients and pound just to mix them.