Littlemafia's Potato Paprikash
loof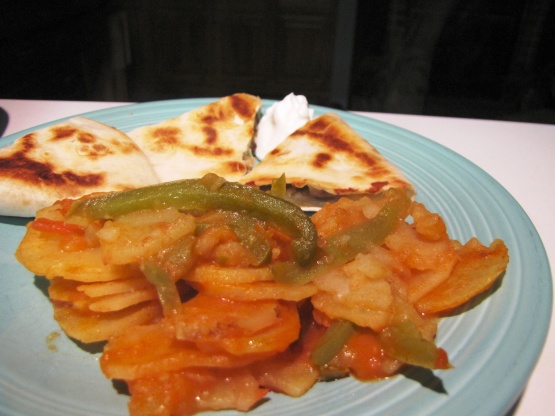 Need something fast? Here you go...Oh, it can be done without the peppers too. Fry a sausage next to it if looking for something more consistent. Or slice it and add it to it, like my mom used to do.These days she doesn't eat a lot of potato paprikash,though.
In a heavy bottomed casserole, heat the oil and fry the onions and garlic. Add the caraway seeds, paprika, and water.
Add the potatoes, peppers and tomatoes.
Simmer for 30 minutes.