Littlemafia's Hungarian Coleslaw
Annacia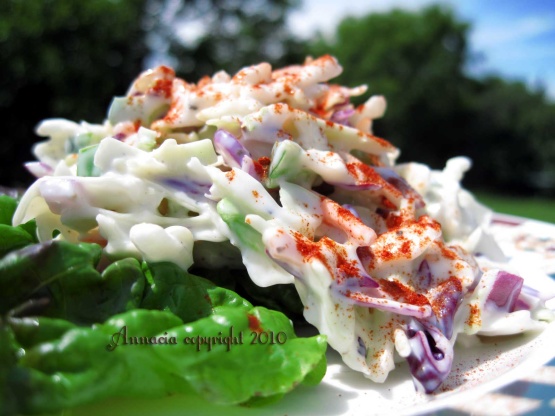 I have this recipe from a Hungarian website and it just makes me wanna make some paprikash with it.
Slice cabbage head into slaw.
Mince onion and green pepper and add to bowl.
Add vinegar. sour cream,sugar,salt and pepper.
Place your hands into the slaw, mix and squeeze the slaw so it makes some juice. This will make the slaw limp.
Taste, add more salt if needed. Add more vinegar if wanted.
Sprinkle paprika. Refrigerate till serving time.
Good the next day also.