Littlemafia's Garlic Asparagus
HokiesMom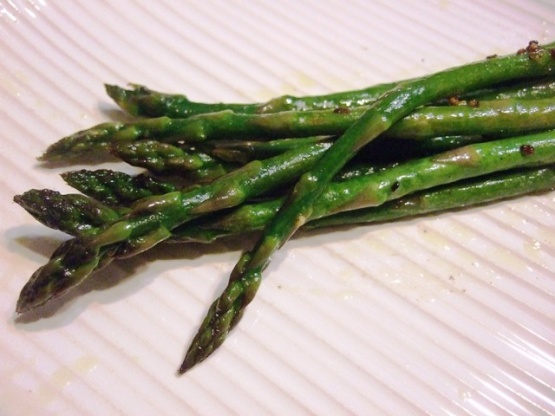 This one is going on the Christmas table too.

Simple, delicious, and perfectly perfect! There is nothing that can go wrong with this recipe at all. Made for the I Recommend Tag Game and I'm so glad I did!
Slice asparagus into 2,5 cm lenghts on the diagonal.
Melt butter in a frying pan. Add garlic, salt and asparagus.
Stir fry till asparagus is tender and serve immediately.