KateL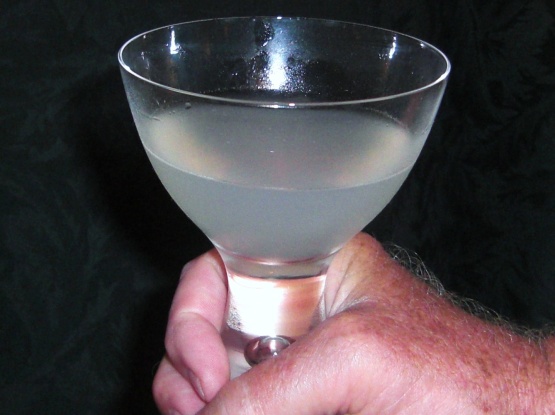 From a pub in the Bahamas.

Top Review by KateL
5 Stars, this reminds me of lemonade with a kick, or a martini variation, it went down easily, and I loved the simplicity. I used a cocktail shaker with regular ice cubes, and it worked like a charm. DH and I are unaccustomed to mixed drinks, so my forthcoming photo will look rather naked. This is a single-person serving; we split it so we won't fall asleep immediately. But we savored every drop and will definitely make this again, and even offer it to guests. Thanks for sharing, Ed and Theresa. Made for Pick-A-Chef Fall 2008.
Shake with ice.
Serve in an iced glass.
Simply great, enjoy.