PaulaG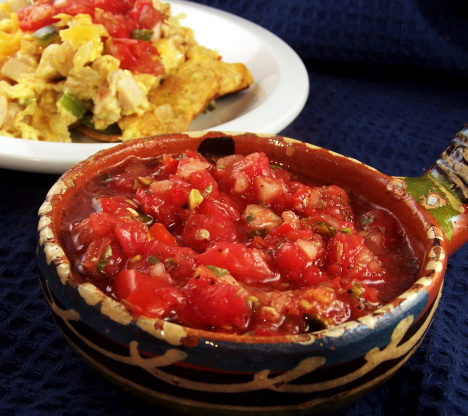 This is my little brother's recipe for salsa. We request it for all the family get togethers. When I asked him for the recipe he said, "NO WAY, it's a secret!!!" But when I told him it would be on the internet with a photo, he gave it to me. Thank you Little Bro!

When you get my DH to say a salsa is great you have more than a 5 star as he is extremely picky. He has spent many summers making his own and could not believe how quick this was and how tasty. Only thing changed was we added about 1 1/2 tablespoon of sugar to the mixture. Thank you Little Bro and Darla
Put all ingredients in a blender or food processor and pulse to desired consistency.
Serve with tortilla chips.
Will keep in refrigerator 3 to 4 days.
Little Bro's Tip: Serve left-overs with scrambled eggs the next morning.