Rita1652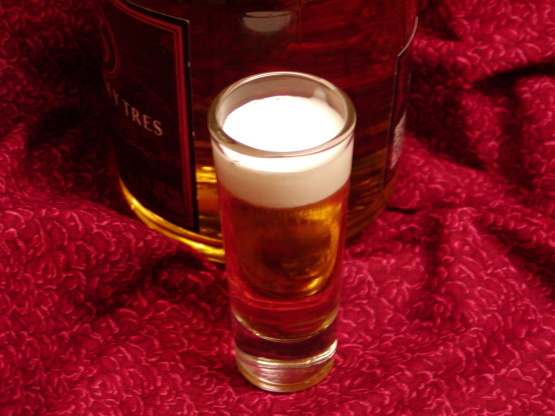 This shot is made with licor 43 a vanilla flavored liquor and cream. Much sweeter then beer.

Great and easy shooter. I spilled half of it trying to photograph it but there was enough to get a good sip and it was luscious! Very rich and smooth. Thanks Rita
1

fluid ounce Licor 43 (vanilla liqueur, liquor cuarenta y treslicor 43)
1⁄2 fluid ounce cream
Pour 43 into shot glass and top with cream. There's a mini beer head and all the better flavor!