Prep 30 mins
Cook 25 mins
Delicious Appetizer Roll, or Half a Meal! Beneath the Thin Crust is Fluffy, Rich Bun with a Surprise Center
Directions
In a large bowl, combine 1 cup flour, sugar, undissolved yeast, and salt.
Heat water, milk, sour cream, and butter until very warm (120° to 130°F).
Beat 2 minutes at medium speed of electric mixer, scraping bowl occasionally.
Add 1 egg and 1 cup flour; beat 2 minutes at high speed.
Stir in enough remaining flour to make a soft dough.
Knead on lightly greased surface until smooth and elastic, about 8 to 10 minutes.
Cover; let rest 10 minutes.
Divide dough into 12 equal pieces; flatten to 3-inch rounds.
Place one rounded tablespoon Bacon Filling on center of each.
Bring edges of dough up to enclose filling; pinch to seal.
I like to dampen edges with lightly beaten egg white and seal with well floured fingers for a good seal.
Place, pinched sides down, on greased baking sheet, about 2 inches apart.
Cover; let rise in warm, draft-free place until doubled in size, about 45 minutes.
Brush surface of each roll with egg mixture.
Bake at 350°F for 20 to 25 minutes or until golden.
Remove from sheet; serve warm.
BACON FILLING: In large skillet, cook bacon over medium heat, stirring occasionally, until crisp, about 8 to 10 minutes.
Drain on paper towels; discard drippings from skillet.
In same skillet, cook onion, stirring occasionally, until tender, about 4 to 5 minutes.
Remove from heat; stir in bacon.
Most Helpful
These are good, but next time I will make twice as much filling.
These are great! We can never make enough during the holidays. If I have any leftover ham off the bone, I trim and grind a bit and add to the cooked bacon filling. Adds a bit of extra flavor.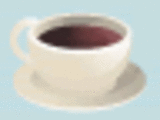 My mom makes a similar recipe to this! It's been in our Lithuanian family for years.
Our recipes are almost identical except for the sour cream. The sour cream is a fantastic touch and I will be using it in the future!