Chipfo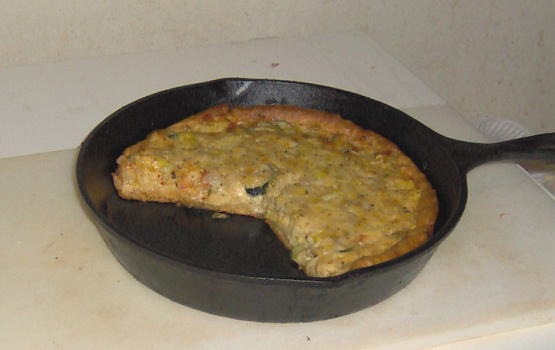 I love # 9116, but wanted to make it a little healthier. Here is my attempt.

Top Review by Chipfo
I made this for Pick a Chef 08 Very good! I love squash casserole and although this is a little different it fits the bill. I used pretty small squash and now I wish I had used 4 instead of 3 but that is my fault. The hint of dijon is perfect. If you like squash casserole you need to try this cheesy version. I used a cast iron skillet and it turned out very well. Well done!
Melt butter in skillet. Add squash, onions, salt, pepper, and other spices. Cook until tender.
In a small bowl mix together the eggs and the cheese; add to the squash mixture.
Line one 10 inch pie pan with the rolled out crescent rolls. Spread 1 tablespoon of dijon mustard on the crust. Pour the squash mixture into the pan.
Bake at 350 degrees for 30 minutes.