Ann 3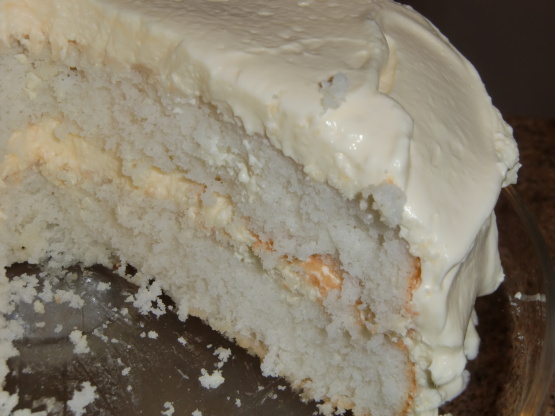 This is a wonderful lite recipe for anyone watching their weight.

Top Review by J-Lynn
My husband is not a fan of frosting, because it's so sweet. He'd prefer I bake a cake for him to eat dry, rather than to put traditional frosting on it. However, he really likes pudding, so I used this recipe and frosted his birthday cake (Recipe #99866) and he LOVED it! He says he wants this every year!
Make instant pudding with the 1 cup of skim milk and then add the tub of cool whip.
This will frost a 10" x 13" cake.
Ice your cake and refrigerate.