Boomette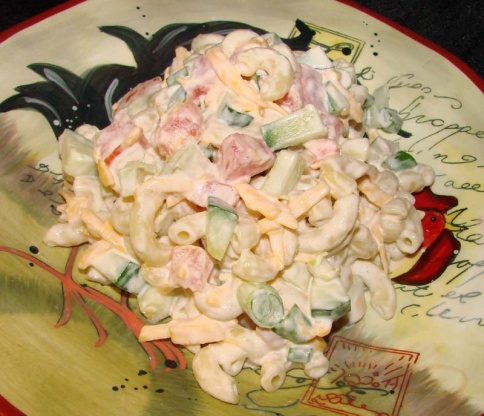 This started out as my mom's recipe, but she has told me that mine is even better than hers. This is one of my favorites.
I did half the recipe. And I used 1/2 cup of milk (and it was asking for 1/4 cup). I used only mayonnaise (hellman's Olive oil mayonnaise). So I added a pinch or two of sugar. I used orange cheddar cheese. I omitted the pepper, chives and peas. This salad is so tasty and I'm sure tomorrow it will be even more tasty. Thanks Toosharps :) Made for PAC Spring 2008
Combine all of the ingredients together.
Add salt and pepper to taste.
Can add more or less milk to make the consistency better.