diner524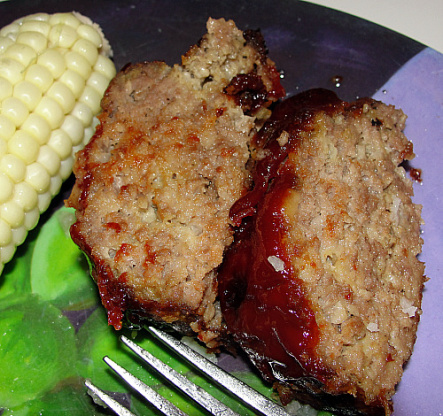 Lisa is my wife and she doesn't cook vey often. The one thing she does cook great is her meatloaf. I never really knew what was in it. I asked her to write it down and give it to me. I couldn't believe how simple the ingredients were. Keep it simple! It works! I hope you enjoy! I'm sorry, but i did update the amount of meat Lisa corrected me...I think that's why someone said it was a little salty.....enjoy!
I made this for dinner the other night and it was a great flavorful meatloaf, without alot of extra's added in, just the needed ingredients. I omitted the celery and added some black pepper, family preference, and the only other change was to used crushed soda crackers for the bread crumbs. I just love the slightly crispy bottom and soft, moist interior and just the plain ketchup on top. Thanks for sharing your recipe. Made for Zaar Chef Alphabet Soup Game!!
Mix all ingredients gently and place into a loaf pan. Top with ketchup and spread even! Cook @ 350 for 60 minutes.
I love to make sandwiches! We usually serve this with mashed potatos and green beans!