COOKGIRl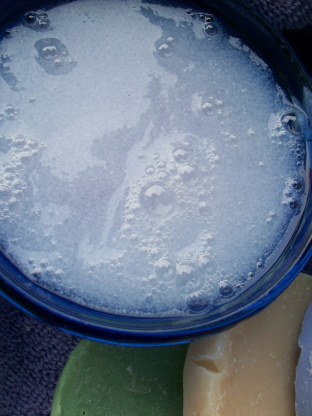 Recipe from www.make-stuff.com

Wow! I found clear, unscented glycering on sale for 49 cents per bar and used three bars, 1 gallon of water and 6 tablespoons of glycerine. I filled up all our soap dispensers and added vanilla for all the girls bathrooms....wonderful! so inexpensive...and no chemical additives. I will never buy liquid soap again. Thanks for the fantabulous recipe!
2

cups bath soap, flakes or 2 cups grated bar bath soap
1⁄2 gallon water

2

tablespoons glycerin
Mix ingredients together in a large pot or dutch oven.
Set over low heat, stirring occasionally until the soap has dissolved.
Transfer to a jar and cover tightly.
For a less thick gel soap, use 1 gallon of water.