Lions' Heads With Spicy Coconut Sauce
chia2160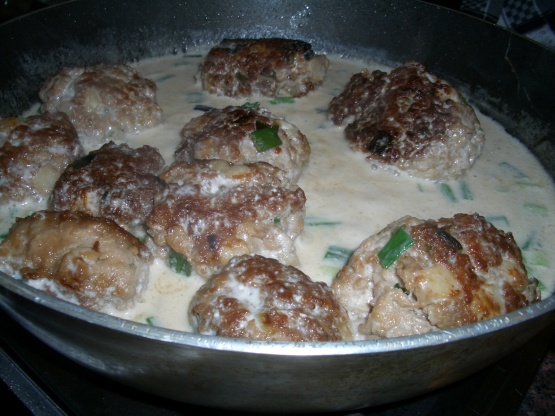 A dim sum recipe from Cooking Light. The meatballs are called lion's heads because they are very large.

Good but spicy! I used celery instead of water chesnuts, dried herbs instead of fresh, all coconut milk and omitted the fish sauce as I did not have it. I still thought it was very good, even with my adjustments, and will try again. Thanks!
Combine pork through salt in a large bowl and form into 8 large balls.
Sauté meatballs in oil in a large skillet over medium-high heat until browned on all sides; continue cooking 6-7 min, then drain.
Combine sauce ingredients in saucepan and bring to a boil over medium-high heat.
Add meatballs to sauce, cover, reduce heat and continue simmering 8 minutes.
Serve garnished with basil and lemon peel.