I adopted this recipe from Recipezaar in August 2006. I haven't tried the recipe, but I hope to very soon. Here is what the original poster said about this recipe: "You can take one of two approaches for the top crust here - a lattice top is more traditional and a little more work - the dough can be a little crumbly so you need to add a little water to roll it out. You can skip the lattice and simply crumble the top crust dough over the jam and bake. It will look more like a cobbler. Either way will taste just fine!"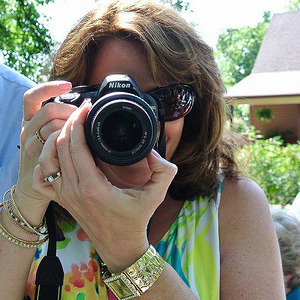 Reviewed as part of a "Adopted Recipes Swap"...These have a pleasant, not-overly-sweet flavor that goes nicely with a cup of afternoon tea or coffee. My only complaint is I found the term "batter" to be misleading. I would describe it more as "crumbs". This wasn't a problem when making the crust, you just press them into the pan, but it did make it difficult to prepare the lattice top. Next time I would either add a small amount of water to the reserved crumbs to form more of a pastry dough before rolling out or just sprinkle the crumbs on top. I also noticed they tasted better and were moister the second day so I would recommend baking them the day before you are going to serve them.
In a large bowl stir together flour, sugar, brown sugar, baking powder, salt and cinnamon.
With a pastry blender or two knives use scissor style, cut in butter or margarine until coarse crumbs form.
With a fork stir in corn syrup and egg just until mixed.
Reserve 1/2 cup batter.
Press remaining batter into a 9x9x2-inch baking pan.
spread with jam.
Stir 2 tablespoons flour into the reserved batter.
If preparing a lattice add a couple tablespoons of water - one at a time - to make the dough easy to roll out. If you are dropping the dough by spoonfulls then just evenly scatter the top "crust" over the jam for a "spotty" look and bake.
On a floured surface roll out to 1/4-inch thickness.
Cut into 1/4-inch wide strips.
Lattice strips over jam.
Bake in 375-degree oven 30 minutes, or until set. Cool.
Cut into bars. Serving size is really up to you - cut into as many bars as you want.